OUR SHOPS / LOCATIONS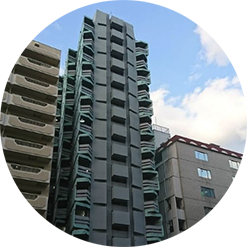 HIGASHI-SHINJUKU
TOKYO
Experience the thrill of escaping from a locked room! Anytime, nearly every day!
Solve the puzzles, make your move and succeed in escaping!

Our current games allow up to a maximum of 10 players. In Room 301, escape from the time research laboratory or the year 2099. In Room 302, escape from prison or an alien laboratory. In Room 401, immerse yourself in the world of The Mummy and entomb her before calamity befalls.
※Only "The Mummy Escape Room" is available to play in English.

Can you clear these challenges and seize the chance to escape?

※Some staff may not be able to speak English or Chinese but we will strive to respond to your queries.