FIELD TYPE
This year too, we have once again placed new mysteries around the city of Tokyo.
Or maybe "a first class journey" would describe it better.
One where you can experience the true allure of Tokyo that you have not yet noticed.
Just by solving puzzles, you'll surely reach to a Tokyo unknown to you.
Try to solve the mysteries and puzzles we have laid around Tokyo for you.
The easiest way to do this is, of course, to travel using the Tokyo Metro.
What kind of game is this?
This is a puzzle-solving game played while walking through the streets of Tokyo.
To find your next destination, you will need to solve the mysteries you find along the way.
To clear the game, players need to use their "Tokyo Metro 24-Hour Ticket" and their game kit to crack the riddles and puzzles scattered around Tokyo.
How do I play this?
1. Buy the game kit from Tokyo Metro pass office at Ueno station.
 It will come with a Tokyo Metro 24-hour Ticket.

2. Solve the first puzzle on the game kit, and go to that location.

3. Follow the other hints and codes, look around Tokyo and solve all the mysteries.

4. Find the final answer to clear the game!
Event dates:
- 2016.10.1~2017.1.31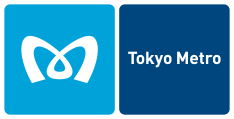 SEE ALL PAST EVENTS