What kind of game is this?
This is a puzzle-solving game played while walking through the streets of Tokyo.
To find your next destination, you will need to solve the mysteries you find along the way.
To clear the game, players need to use their Tokyo Metro 1-Day Open Ticket and their game kit to crack the riddles and puzzles scattered around Tokyo.
How do I play this?
1. Buy the game kit from Tokyo Metro pass office at Ueno station.
 It will come with a Tokyo Metro 1-Day Open Ticket.

2. Solve the first puzzle on the game kit, and go to that location.

3. Follow the other hints and codes, look around Tokyo and solve all the mysteries.

4. Find the final answer to clear the game!
Event dates:
- 2015.10.1~2016.1.31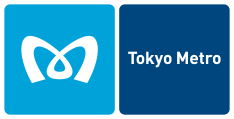 SEE ALL PAST EVENTS