This heartwarming masterpiece
"Escape from the Abandoned Laboratory"
has been converted into English and is now available online!


Game Style
In light of the current COVID-19 situation, SCRAP is trying to adapt and bring our physical games & events online for everyone to enjoy, while keeping the physical aspect as much as we can!

What does that mean?
It means that from the comfort of your homes, you can still explore our actual game rooms through video and communicate with our actor staff on-site!

Escape from the Abandoned Laboratory (Remote Version)
In this game, players will take part by using a video conferencing app to communicate with the game staff in the actual room.


The game will be played in a group of max 7 players.
(ideal group size: 4~6 players)

In this remote game, players are researchers about to explore the long lost laboratory created by the ingenious Dr. Mad.
Your coworker on site suddenly gets trapped inside the laboratory with a lone android...
Players will need to communicate with the trapped coworker to help him escape from the laboratory by solving all the mysteries and puzzles left by Dr. Mad.
Can you help him escape in time?


*This game will be entirely in English.

*One (1) team can have a maximum of 7 players.
You can play this game with less than 7 players as well.
However, no matter how many players you have, you will need to purchase a group ticket at a fixed price.

(ideal group size is 4~6 players)


Event Period
7 August 2020 (Fri) Onwards

Story
You've arrived at an abandoned laboratory.
The ingenious Dr. Mad experimented here daily
to discover all there is to be discovered.

His subordinate researchers learned of this lab from the notes he had left behind.
A lab unlisted on maps, long forgotten by humanity.
As you enter cautiously, you see a single android inside.

The moment you reach out, an alarm blares!
"Intruder Alert! Intruder Alert! The Lab is now in Lockdown."

The doors lock behind you, trapping you inside with the mysterious ciphers
and the lone android...
Will you be able to solve all the mysteries
and Escape from the Abandoned Laboratory?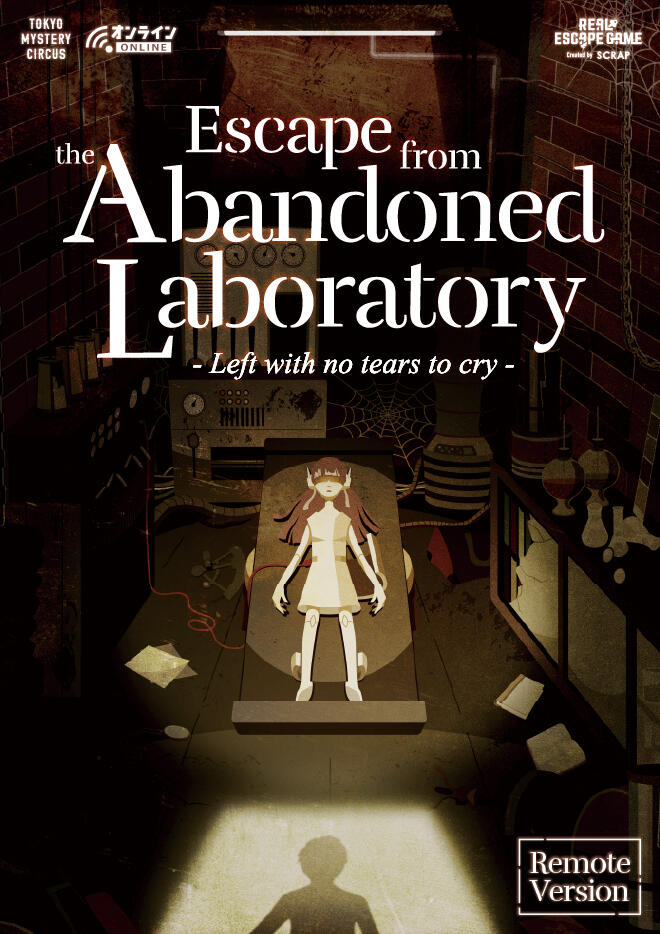 TICKETS
HOW TO PARTICIPATE
FAQ