SCRAP's Awaited
2nd Remote-Style Escape Game Title!
Game Style
In light of the current COVID-19 situation, SCRAP is trying to adapt and bring our physical games & events online for everyone to enjoy, while keeping the physical aspect as much as we can!
What does that mean?
It means that from the comfort of your homes, you can still explore our actual game rooms through video and communicate with our actor staff on-site!
An alien is on the loose! Just like a scene out of a movie, a researcher is stuck inside the facility, feeling helpless, and with danger looming closer and closer each minute...
Help make decisions and strategies for the actor and move the story forward!
An experience that really lets you feel like you're part of it!

Escape from the Alien Research Facility (Remote Version)
In this game, players will take part by using a video conferencing app to communicate with the game staff in the actual room.

The game will be played in groups of max 7 players.

In this remote game, participants are civilians in the midst of experiencing a virtual "Online Alien Facility Tour", when suddenly, the alien being kept at the facility goes on a rampage!
Pulled in the accident, participants will need to use the only transmission system
to give instructions to the researcher on-site, search for clues and hints to crack a plan,
overcome obstacle after obstacle, and finally exterminate the alien!

*This game will be entirely in English.
*One (1) team can have a maximum of 7 players.
You can play this game with less than 7 players as well.
However, no matter how many players you have, you will need to purchase a group ticket at a fixed price.
Event Period
11 June 2020 (Thu) Onwards

Story
You are taking a tour in the first research facility in the world to have successfully contained an alien.
An experience tour that was supposed to be safe - Up until the emergency alarm blared.

"Emergency alert! The alien has regained consciousness and is on rampage!
All personnel must evacuate the facility immediately!"

On the other side of the screen, you hear an ear-piercing cry and sounds of something heavy thrashing around.

Just when the situation seems dire, a single transmission comes through -
"This is Ridley! Can anyone hear me?!"

A glimmer of hope flashes in the form of a transmission system!
Can you cooperate with Ridley and stop the alien before it destroys the research facility?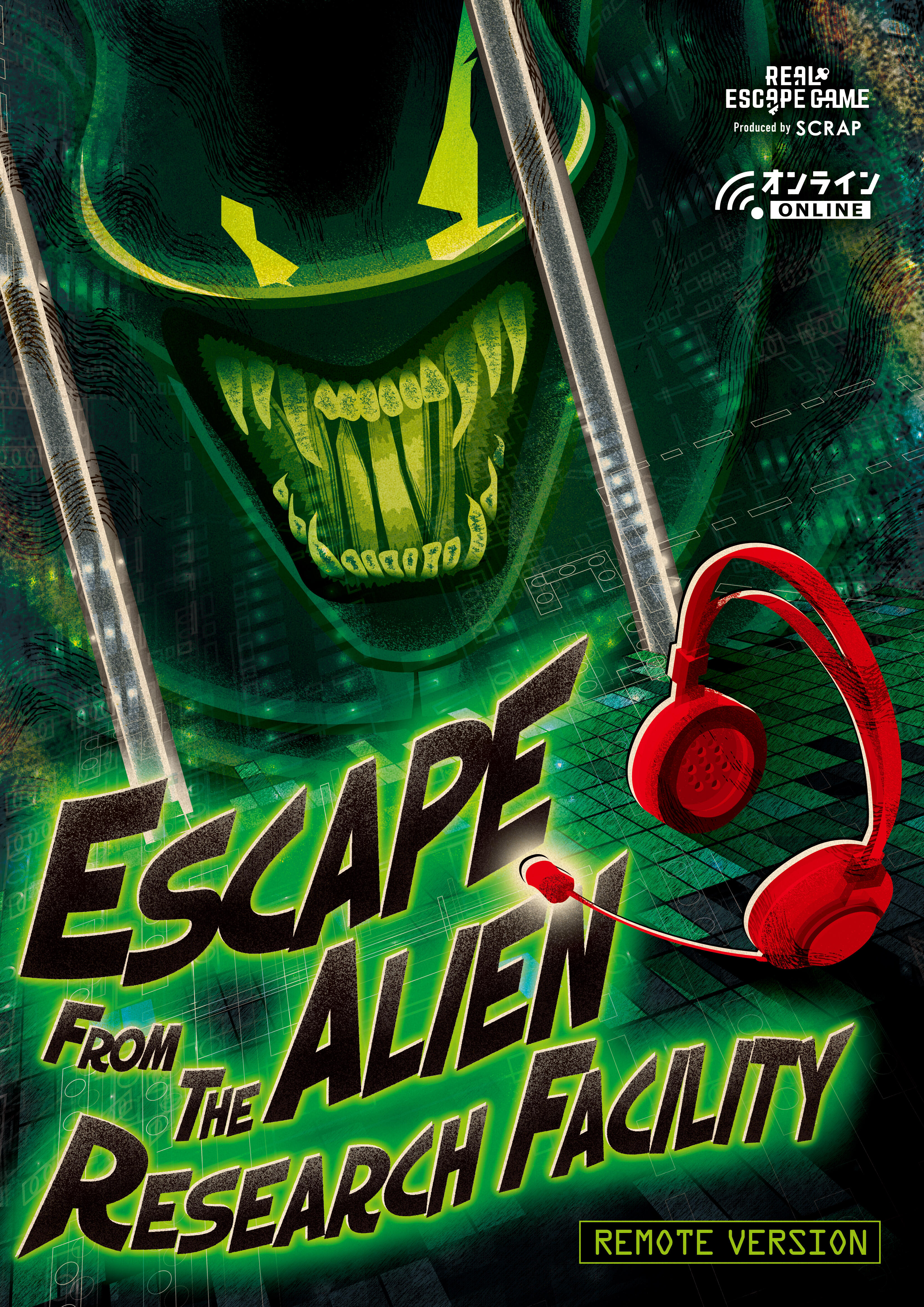 TICKETS
HOW TO PARTICIPATE
FAQ