We've extended the event!
A completely NEW style of escape game by SCRAP!
Play a physical escape room, but through your screen?!
Game Style
In light of the current COVID-19 situation, SCRAP is trying to adapt and bring our physical games & events online for everyone to enjoy, while keeping the physical aspect as much as we can!
What does that mean?
It means that from the comfort of your homes, you can still explore our actual game rooms through video, communicate with our staff on-site, and get our staff to move around and pick up clues for you!
A unique "physical" experience online where players have to communicate with each other online, and also communicate with the staff on-site to clear the game!
Escape from the Werewolf Village (Remote Version)

For this version, players will take part in the game using ZOOM (video conferencing app).
This means that players can access the game from their homes, and play together with friends from anywhere in the world!
The game will be played in groups of max 6 players.
Players will need to give instructions to the game staff who are in the actual game room in real time.
1. Navigate the room (using the staff member)
2. Collect information and clues hidden in the room
3. Solve the puzzles through your screen
4. Find the werewolves and escape!
Experience an escape game closest to the actual thing without leaving your home.
It's now possible to play with friends living far away too!
*This game will be entirely in English.
*One (1) team can have a maximum of 6 players.
You can play this game with less than 6 players as well.
However, no matter how many players you have, you will need to purchase a group ticket at a fixed price.
*Each time slot can hold up to 2 groups playing at the same time (maximum 12 players).
However, this game must be challenged in groups.
Event Period
We've extended the event!
Everyday 1 May 2020 (Fri) ~ 29 June 2020 (Sun)

*Please note that this game will have similar puzzles to the physical escape game "Escape from the Werewolf", but adapted to an online environment. If you have played the actual escape game before, you may already know some of the puzzles.
Story
You lost your way and wandered into a village
where werewolves attack people night by night.

As the villagers disappear one by one,
you can feel the fangs of the werewolves
getting closer and closer to you.

Can you reveal all the mysteries in time,
and escape the Werewolf Village?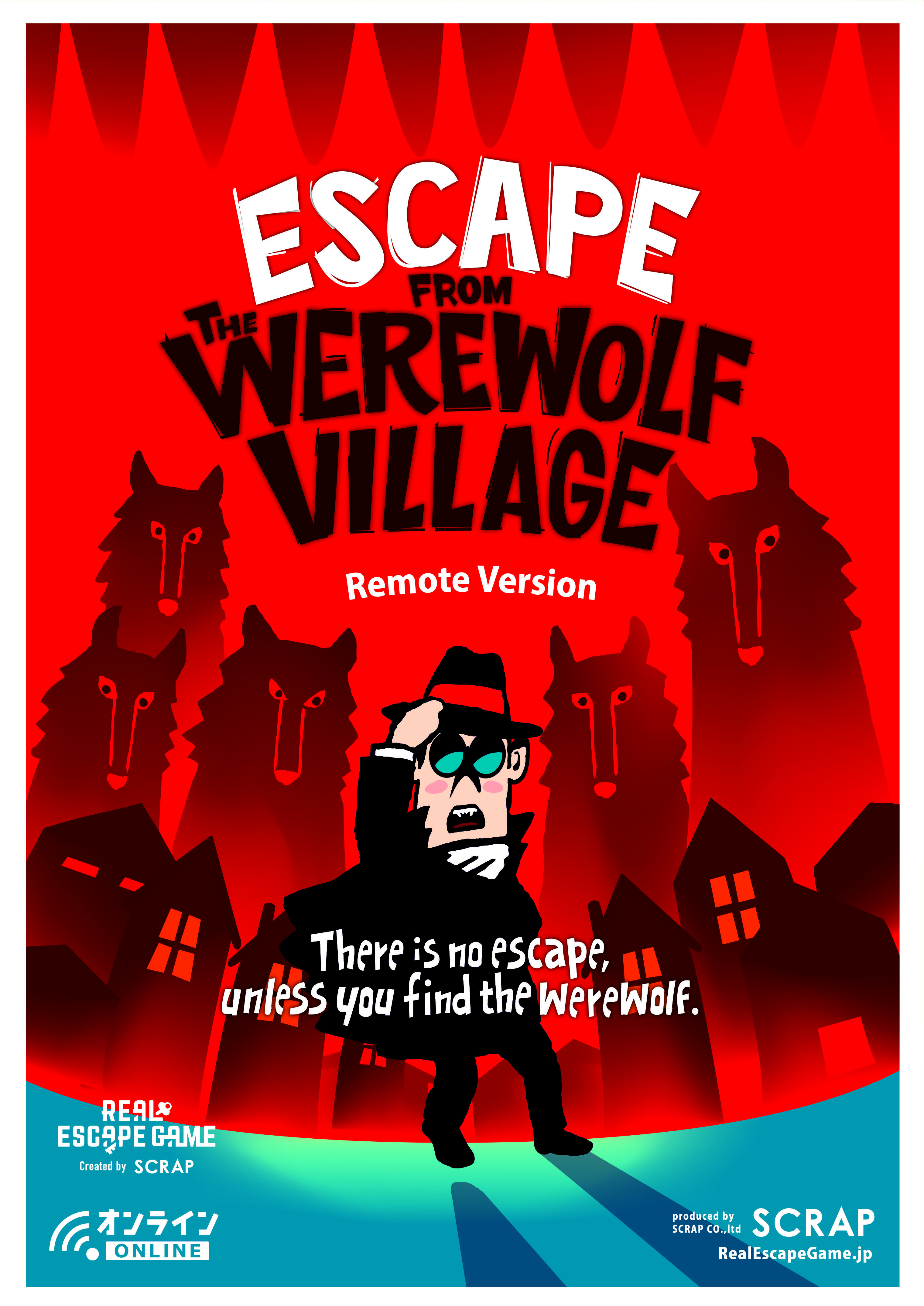 TICKETS
HOW TO PARTICIPATE
FAQ