ROOM TYPE
You find yourself locked in a room. There are no puzzles or codes around you - only red walls, mysterious props and two locked doors.
You must rely on your own abilities to open these doors and escape.
The "real" Real Escape Game awaits you.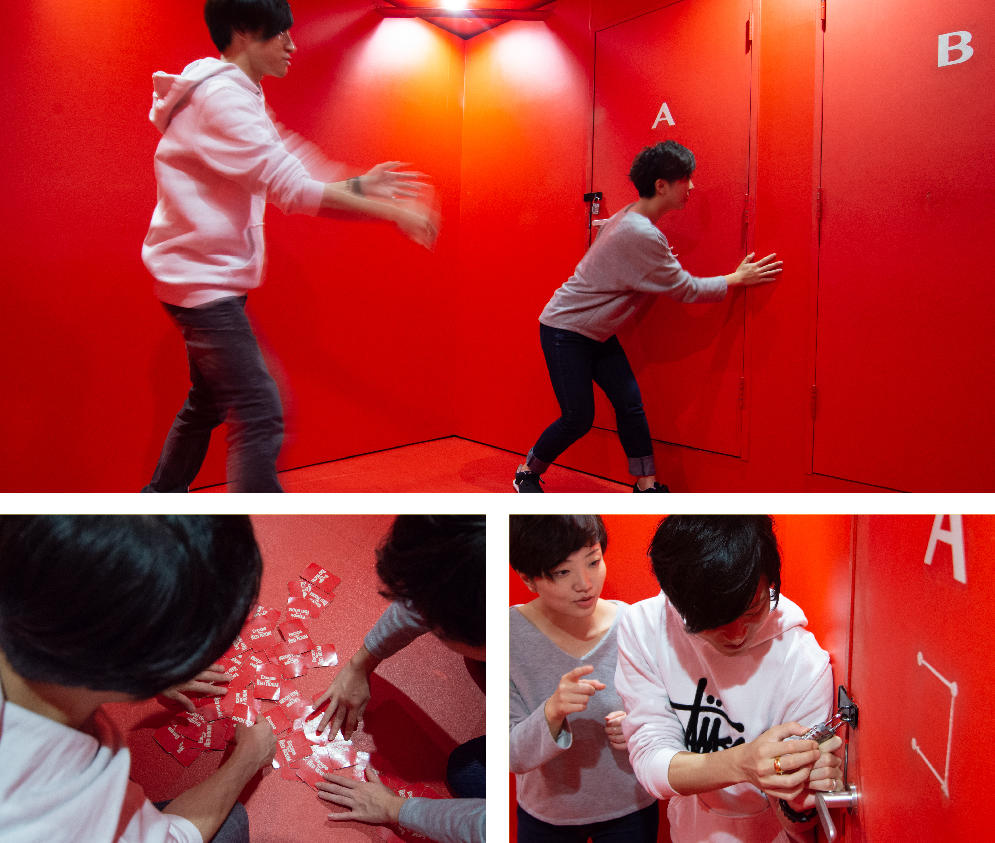 Style of play:
Indoor room, maximum of 6 people at a time. Everyone in the same session will play as one single team.

Venue:
Real Escape Room ASAKUSA


Event dates:
- Japanese Version: 24th June 2015 onwards
- English Versions: 10 November 2015 onwards

This is a brand-new version of Real Escape Game that overcomes all language barriers. None of the puzzles in the game depend on knowledge of specific languages. Whether you escape depends on your quick-wittedness and instincts!
Things to Note:
- We are closed on certain dates. Please check those dates on the ticketing page.
- These are the dates for which we've started selling tickets for.
- Registration for each session starts 10 minutes before the session.
- Entry into the game will not be allowed after the session starts.
- Please note that you may be shifted to other sessions or days if the session you've signed up for has too many or too few people.
- Please refrain from playing the game multiple times.
TICKETS
Ticket prices:
2,300 yen
Extension (10 minutes): 800 yen
* If advanced sales tickets are sold out, at-the-door tickets will not be made available.
Time limit:
30 minutes
Extension system: If unable to escape within 30 minutes, players can choose to extend once for 800 yen per player. Only players who wish to extend will need to pay the 800 yen - other players in the team may end the game after 30 minutes.
Buying your tickets:
Advanced sales -
Online: hisgo
Each customer is only allowed to buy a maximum of 6 tickets per transaction. We seek your understanding should the session you wish to go for become sold out.
VENUE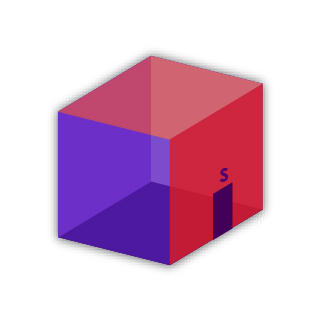 REAL ESCAPE ROOM ASAKUSA
1 Chome-17-2 Azumabashi, Sumida-ku, Tōkyō-to 130-0001
FAQ
Q: Can non-Japanese speakers play the game?

A: English and Traditional Chinese versions are available for this game so non-Japanese speakers who can understand English or Traditional Chinese are welcome to play the game as well!

Q: Can I buy tickets from overseas?

A: Yes, the ticketing sites allow you to purchase tickets using your credit card.

Q: Are there walk-in / at-the-door tickets?

A: Yes there are, but it will depend on the edition. For room type editions, you will be able to purchase tickets on the spot only if there are available slots for that timing. We cannot guarantee that you can join the slot of your preferred timing. For hall and stadium type editions, there will be at-the-door tickets as long as tickets are not listed as "sold out" on the ticketing page. To be safe, please try to buy advanced tickets online before coming for the games.

Q: Can I still play if I am alone?

A: Yes you can! For room type editions, the game can be quite difficult to play alone. Therefore, you will be grouped with other people of the same session timing. For field type editions or editions that do not have a time limit, you can play alone!

Q: Is there any minimum age?

A: None! Children will be able to enjoy the game as well, though they should be accompanied by an adult.

Q: Can I play this game multiple times?

A: Each person can only play once. Please refrain from playing the same game multiple times!
SEE ALL EVENTS