ROOM TYPE
Try it out first!
A brand new type of Real Escape Game that lets you experience an entire game in just 10 minutes!
Search the prison cell in pairs, and find the key to escape!
You were arrested for a crime you did not commit, and have been thrown into the maximum-security prison,
Mystery Prison. As the day of your execution looms closer, you receive a tip-off from your old friend, an informant.
Rumor has it that tonight, there will be a 10-minute window for a chance to escape.
Use that opportunity to break out of your cell. It's your last chance before your death penalty tomorrow...!
Are you able to solve the locks and codes in the prison, and escape from this dire situation?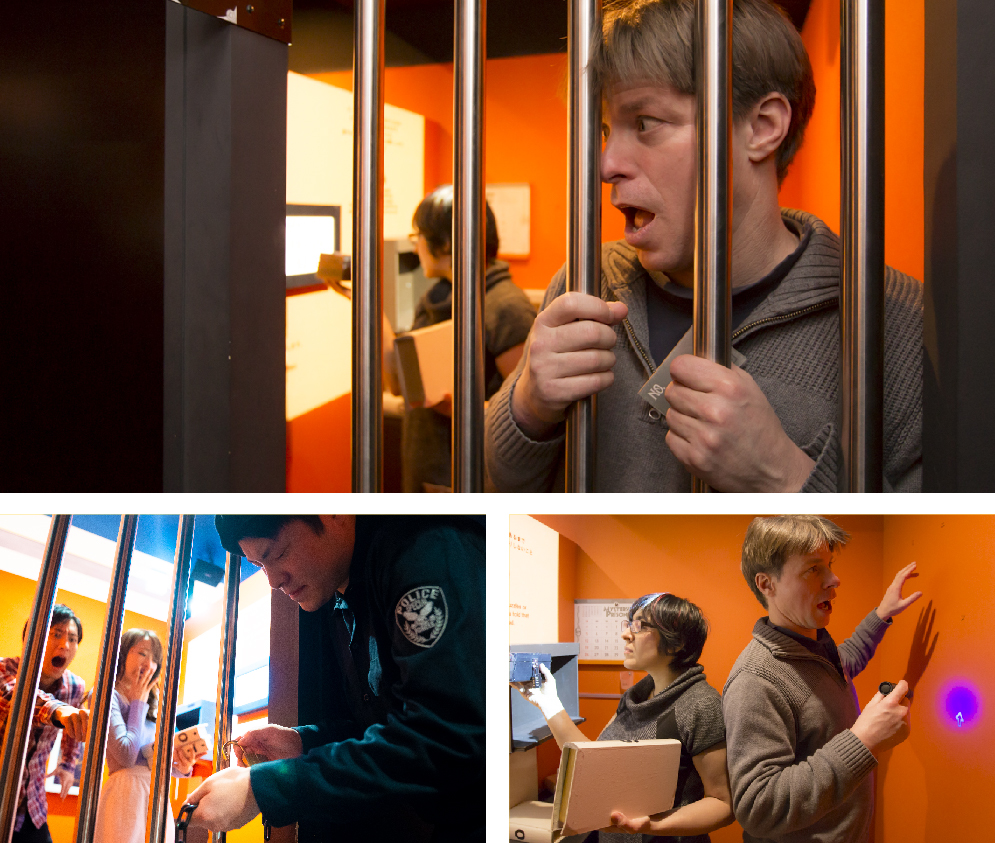 Style of play:
Maximum 2 players per team. Up to 10 people can play at the same time during each session, but the game must be played in teams of 2. The time limit is 10 minutes and a game explanation will be conducted after the game has ended. (Total session will take about 20 minutes.).
Venue:
TOKYO MYSTERY CIRCUS

Event dates:
- Japanese Version: 19 December 2017 onwards
- English Versions: 19 December 2017 onwards

Things to Note:
*Please come 10 minutes before your session starts.
*Due to the nature of the game, you may not be able to join the game if you arrive late.
*Each team will enter the room and challenge the game in groups of 2.
*For solo players, there may be a chance that you will play together another solo player.




TICKETS
Ticket prices:
- Standard (2 players): 2,000 yen (1,000 yen per player)
- Solo Ticket (1 player): 1,600 yen

*Same price for advance and on-the-day tickets
*If advanced tickets are sold out online, there will be no on-the-day tickets either.

What is Solo Play?
For those who are confident in their puzzle-solving and jail breaking skills, you can book the entire room for you to play alone. If you want to challenge the game by yourself and break out with just your own skills, please purchase the Solo Play ticket.
* If advanced sales tickets are sold out, on-the-day tickets will not be made available.
Buying your tickets:
Advanced sales -
Online : Tokyo Mystery Circus
On-the-day sales -
If advanced sales tickets are not sold out, they will be sold at the door. Please see here to check the availability of on-the-day tickets.
VENUE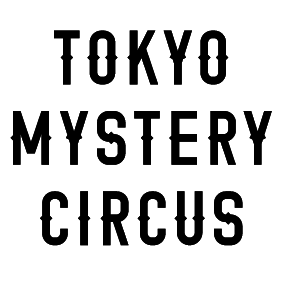 TOKYO MYSTERY CIRCUS
APM Building , 1-27-5, Kabukicho, Shinjuku, Tokyo, Japan 160-0021
SEE ALL EVENTS