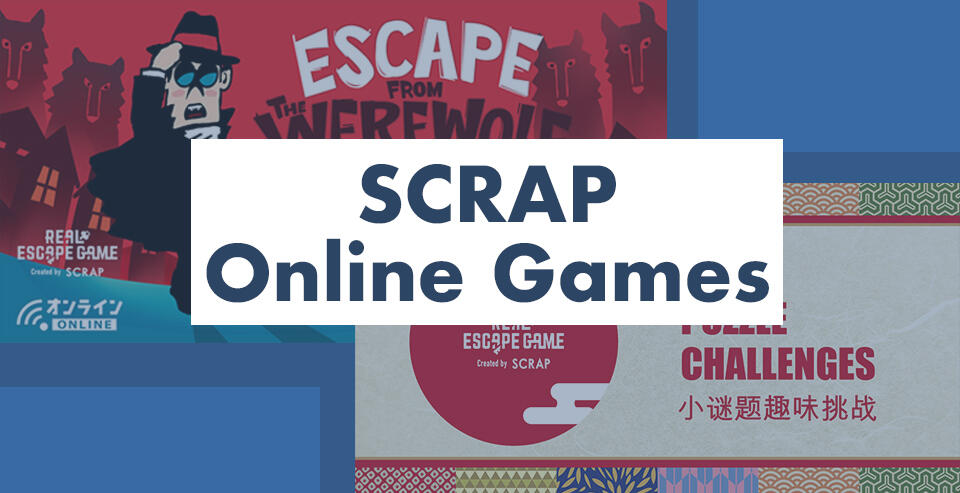 Online
In light of the current COVID-19 situation, SCRAP is here to present the events online for everyone to enjoy!


1.A Mystery at Magic Academy SHINJUKU(Online Live City Hunt Puzzle)
SCRAP presents the first ever Online Live City Puzzle Hunt!

Navigate the streets of Kabukicho and find some puzzles along the way!

Features

・Experience an online tour with puzzles and mystery
・See an exclusive view of Kabukicho during the day
・Ask our guides questions about life in Japan
・Play a popular SCRAP puzzle hunt converted for virtual sightseeing in Shinjuku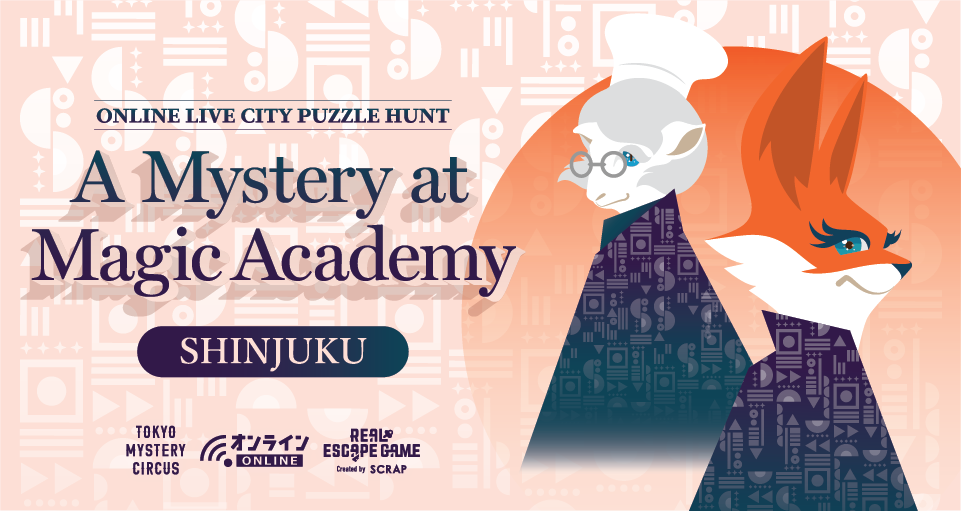 ========================================================
2.Escape from the Science Lab of Shifting Rules
4th version of our remote content is now available!

Can you use the"Rule Changing Machine"
and escape from the science lab?

A brand new live interactive online remote Real Escape Game!
Interact with the story's character in real time and help them escape!

Whether you are fans of our previous remote games or not, don't miss out on this innovative escape room game.
This new Real Escape Game is unlike any of our past games!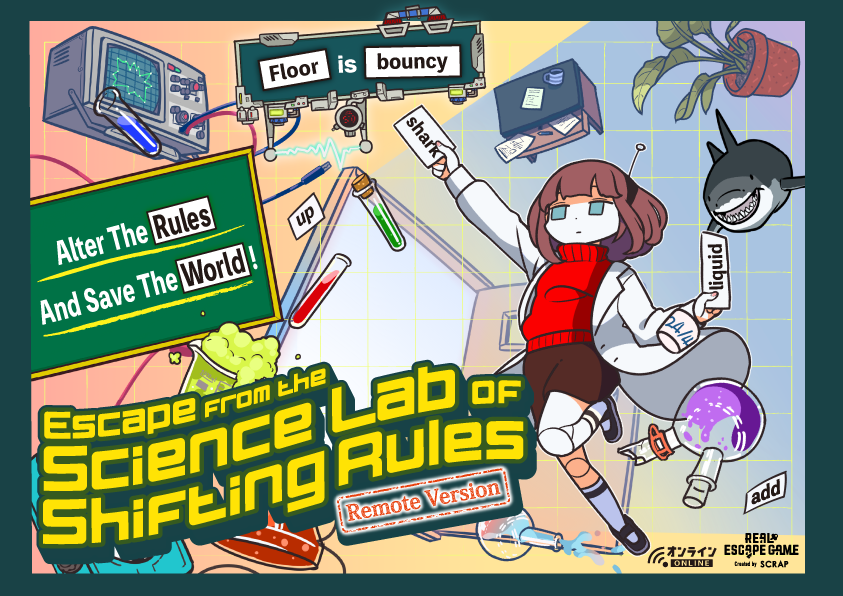 ========================================================
3.Escape from the Lockdown: The Demon Fortress
The 2nd volume of Lockdown Series!
Unique game format created just for the current situation!

This online Real Escape Game can be played as soon as you purchase your tickets.
Upon purchase, a custom URL will be issued for each player.
When you have solved all the puzzles using the information and videos on the website, you will have successfully completed the game.

Team up with the 9 heroes as the 'Puzzle Solving Hero'
and solve the mysteries of the Demon Fortress!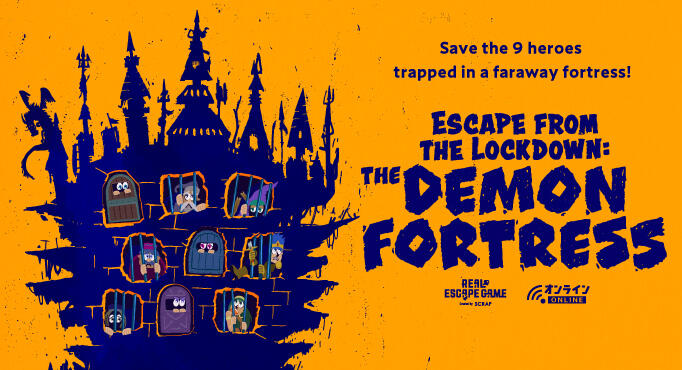 ========================================================
4.Escape from the Lockdown: The Strange Village
Brand New Real Escape Game!
Unique game format created just for the current situation!

SCRAP presents the first Real Escape Game designed specifically for online!
Produced with a brand new concept that is different from any other games created in the past.
Feel free to play whenever you want with no time limit! You can even play it by yourself or in a small group.
This new game has elements of the traditional mafia/werewolf suspicion game! Watch the actors' conversations, solve the puzzles, and come up with a plan to fight against the werewolf....!

Unlike any other remote games we have created in the past, this game has:

①Unlimited team size
②Playable whenever you want with no time limit (estimated time 120~180min)
③Can be played online using a web browser anywhere in the world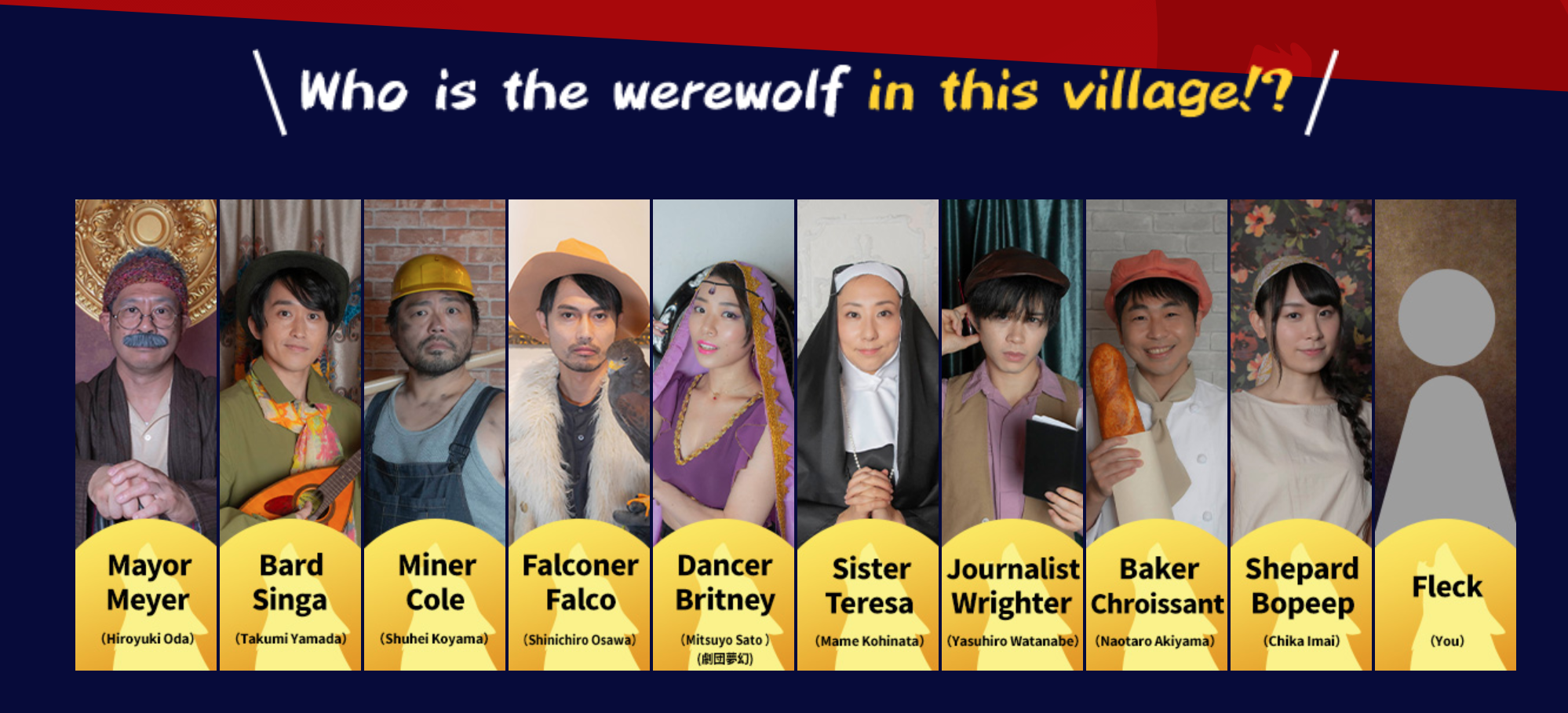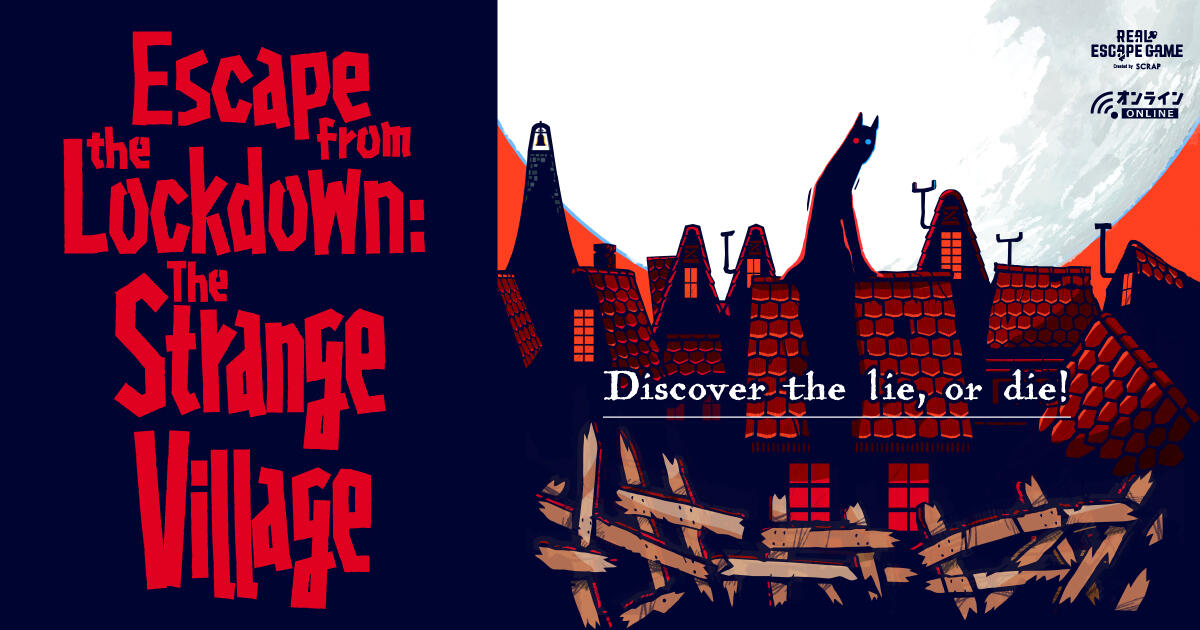 There will be some more events coming!
PAGE TOP